Staffing levels and protocols have been customized to the spatial layout, traffic, and number of 128BC shuttles traveling through each station. Alewife Station presents the largest-scale challenge and therefore requires the most complex protocols. Riders boarding a shuttle at Newton Highlands and Waltham Center will follow similar protocols without the need for a separate Shuttle Attendant. 
| | |
| --- | --- |
| | The Shuttle Attendant |
Controlling human movement is just as important as are cleaning procedures and protective gear.
In order to ensure carefully choreographed waiting and boarding procedures, riders traveling via Alewife Station will find a new Shuttle Attendant onsite throughout the morning commute. The Shuttle Attendant's primary function will be to oversee human movement from outside the shuttle, as well as maintaining the careful layout of the waiting area. Members of the 128 Business Council team will be personally staffing this critical role.
Upon arriving at the Alewife waiting area, each rider will check in with the Shuttle Attendant (from a safe distance). Based upon the destination information collected from each rider at check-in, the Shuttle Attendant will build trip-specific seating assignments for each departure and then direct riders to board the shuttle in the order of these assignments, minimizing even passing contact between riders. More information about the procedure for assigning seats is provided below under Rider Protocols.
Like the shuttle drivers, the Shuttle Attendant will undergo a temperature and wellness screening before heading to Alewife Station.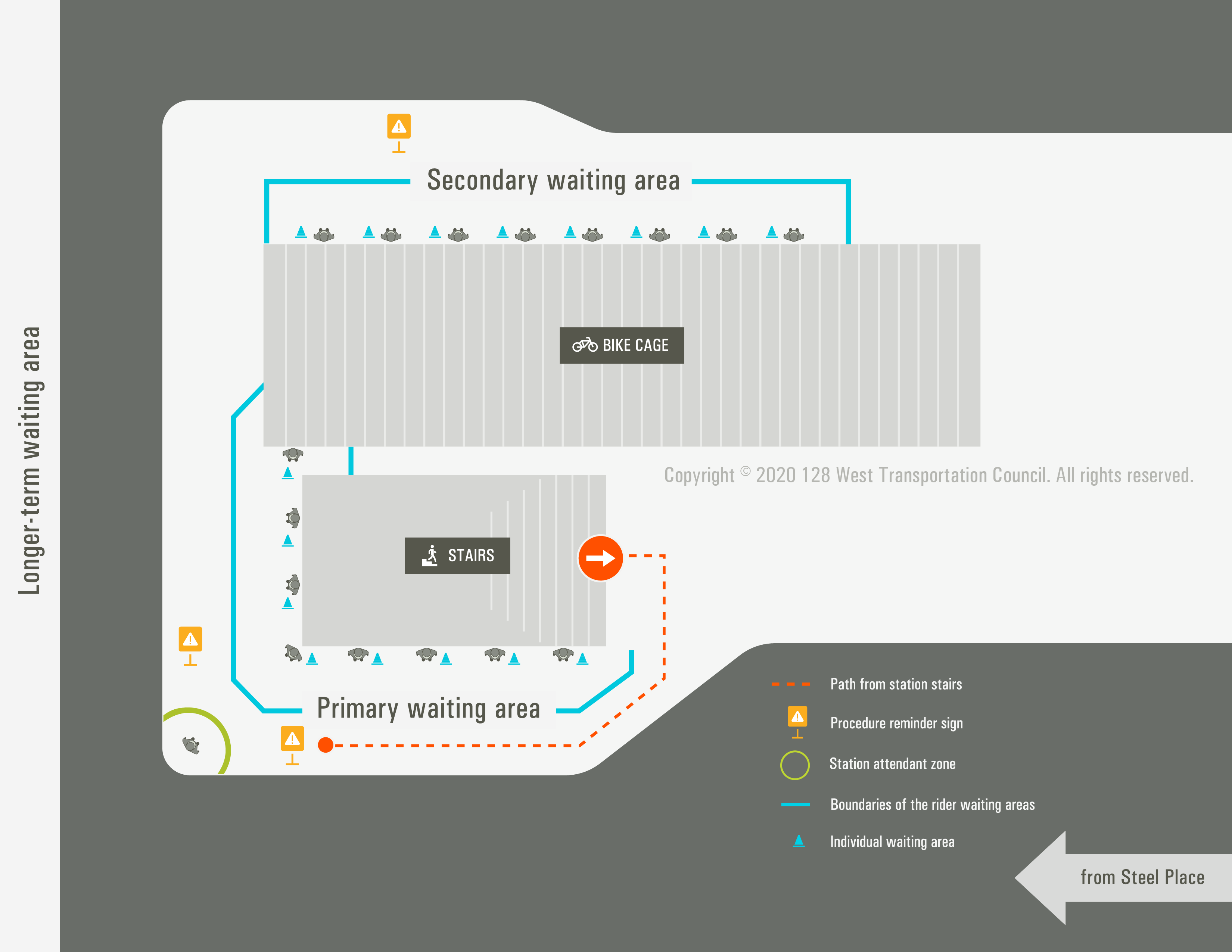 | | |
| --- | --- |
| | Clearly Marked Individual Waiting Areas |
Riders traveling through Alewife Station will find clearly delineated primary and secondary waiting areas featuring signage detailing the waiting and boarding procedures, physically distanced zones for waiting versus walking, and individual waiting areas clearly indicated by brightly-colored cones.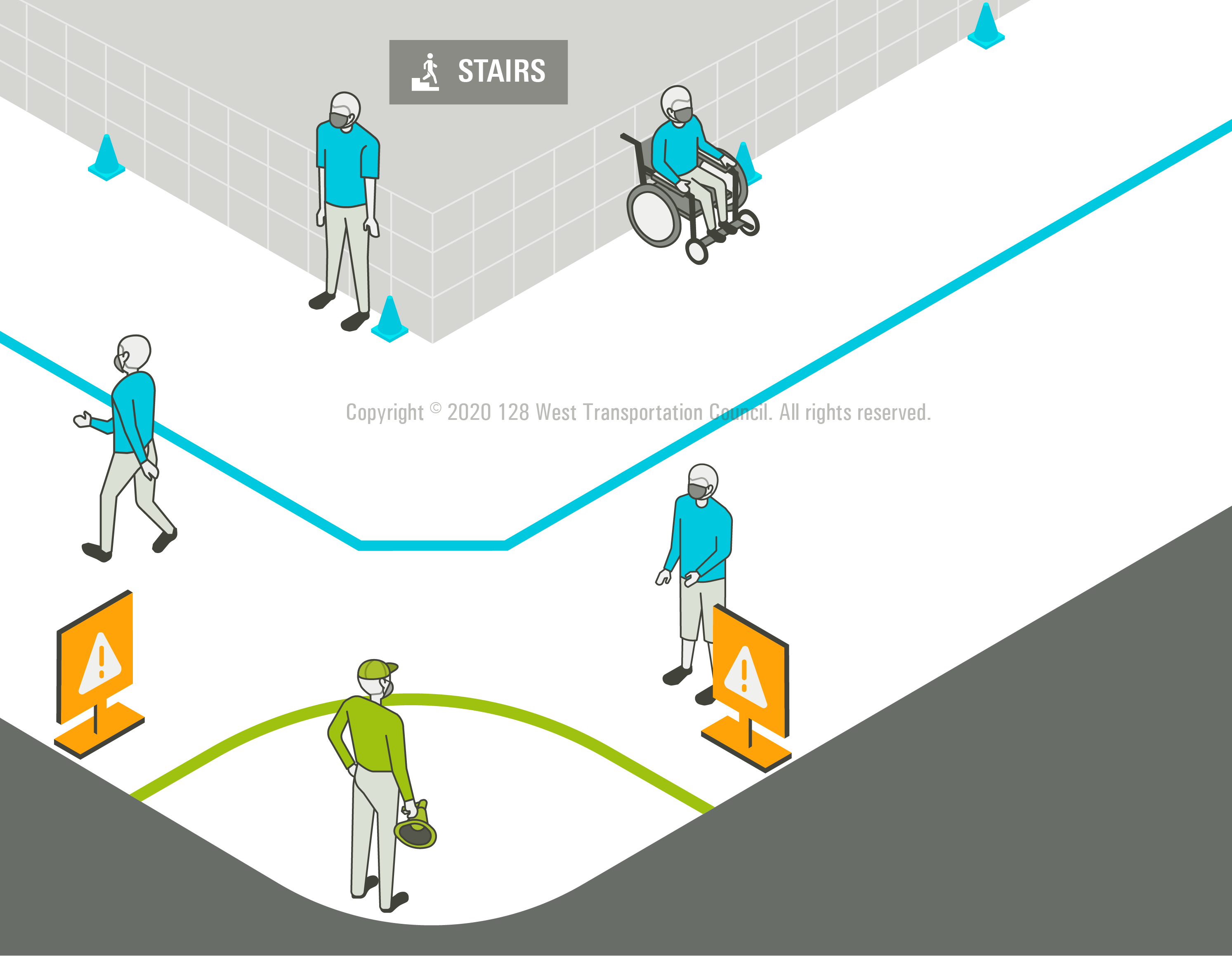 | | |
| --- | --- |
| | Back-Up PPE & Shuttle Cleaning Supplies |
It is essential that unusual circumstances and human error never lead to protocol disruptions.
In addition to their other duties, the Shuttle Attendant will also have extra gloves (for drivers) and masks (for drivers and riders) on-hand, as well as extra CDC-approved cleaning products.
Shuttles traveling in and out of Newton Highlands and Waltham Center will have their back-up supply of PPE and cleaning products on board.