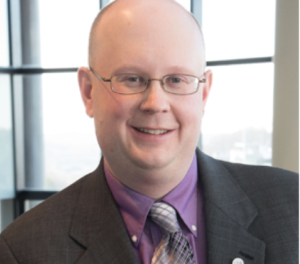 Shuttle Services Manager
Jeff Bennett serves as Shuttle Services Manager for the 128 Business Council.  As Shuttle Services Manager, Jeff coordinates all aspects of service planning, operations management, and communications for the system.
Jeff has 16 years of experience managing local shuttle services with TMAs.  He most recently served as Program Manager for Charles River TMA in Cambridge, Massachusetts, where he oversaw member programs and the EZRide Shuttle system for the Kendall Square area.  Jeff is a graduate of Boston College, with a degree in Political Science and History.