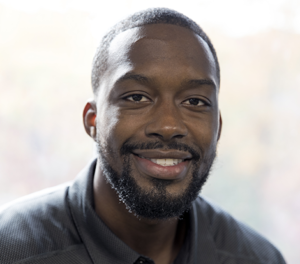 Shuttle Operations Coordinator
Givaughn Jones is the Shuttle Operations Coordinator for 128 Business Council. In this position, he serves as a liaison for members, riders, drivers and vendors; monitors the performance of shuttle drivers; and facilitates on-site information sessions to educate current and prospective riders about the ins & outs of riding 128 Business Council shuttles. In the office, Givaughn tracks ridership data for and assists with on-time performance reviews of The Grid shuttle routes; oversees the processing of ticket orders; and distributes all of the physical assets needed for passenger boarding. Additionally, he helps respond to email inquiries from riders and coordinates lost & found item retrieval.
Prior to joining 128 Business Council, Givaughn worked at State Street Bank and Trust Co. in client operations as a Portfolio Analyst—a role that consisted of financial reporting, reconciling accounts and processing transactions for daily stock market activity. Now that he has transitioned into the transportation industry, Givaughn is working to build his knowledge of all aspects of mapping, planning, coordinating and implementing transportation services.
Givaughn is a graduate of Fitchburg State University with a degree in Business Management.